Do you have a drafty home?
By choosing Cincinnati RetroFoam, you've chosen a company that uses a specialized formula made specifically for insulating existing walls.

Insulate your home with RetroFoam to stop cold drafts from entering your home. RetroFoam seals every nook and cranny in the walls, keeping the cold out and the warm in. This will not only make you more comfortable in your home, but will also save you money on your heating bill.
RETROFOAM STOPS COLD DRAFTS!

RetroFoam is non-toxic, hypoallergenic, and 100% safe, not only for you and your loved ones, but also the environment!

One of the greatest benefits of RetroFoam is that it is perfect for reducing outside noise. You will be astonished by how much quieter your home has become when you choose Cincinnati RetroFoam to insulate your walls.
RetroFoam reduces outside noise!
Types of Insulation We Install
31% of air in a home travels through the walls, floors, & ceiling.
Keeping Homeowners
NICE & COZY
With the best insulation!
We are a company who strives to provide their customers with the best insulation possible. We have a team of experts who have been trained to work with customers to help them accomplish their insulation goals.
Our company works with their customers from start to finish to provide them with the best insulation they could have in their home. Our insulation will not only save customers money, but they will also be more comfortable in their home. RetroFoam literally pays for itself because of the amount of money customers save on their utility bills. Another great benefit to our insulation is that it is safe not only for the homeowners, but for the environment as well. Customers will be rest assured that when we finish insulating their home, they will have the peace of mind in knowing that it was safest and greatest investment they ever made.
Areas of the Home We Insulate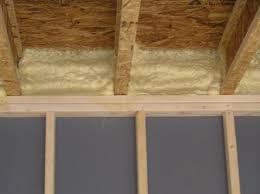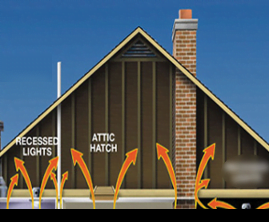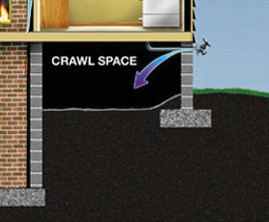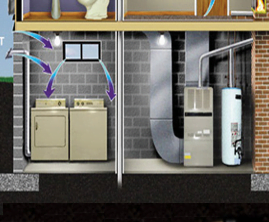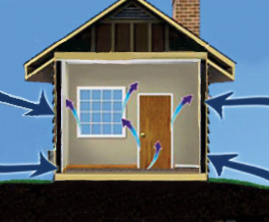 Some of Our Customer Reviews
They were very professional, showed up when they said they would and cleaned up when they were finished… we are very pleased.
---
I was most satisfied with Dan's knowledge, punctuality, and doing what he says he's going to do. It was a great experience all the way around. He did a great job and we would recommend him highly to anyone.
The workers were on time, polite, very professional, answered all questions and concerns, they cleaned up everything when finished.
---
The contractor provided a good estimate and explained everything properly. They were on time and did the job very efficiently. I will recommend them to anyone.
---
They worked with us and took care of our needs. I would recommend them to anybody.
---
They did an excellent job! The communication was great and everyone involved was very polite and easy to work with. The work was done for the quoted price and the cleanup was outstanding. I would definitely recommend them.
---