Cincinnati RetroFoam's goal is to make your home Safe, Healthy, Comfortable, and Efficient. Making your home a Safe, Healthy, Comfortable, and Efficient place for you is a Win-Win for both of us.
Safety
When we come out to inspect your home, we are going to make sure your home is safe. If we find anything that is unsafe, such as unwanted critters in the attic, fans not vented properly, or knob and tube wiring, we will bring it to your attention. We will then make recommendations to correct any problems before we move forward with your project.
Health
Next, we will make sure your home is a healthy environment and that it will remain a healthy environment for you, your family, and pets after the work is done. We will conduct a blower door test to check your building airflow standard and make sure you have enough fresh air moving through your home. We will also look for moisture issues, indoor air quality, and combustion gas issues that may be present from the water heater or HVAC unit.
---
Here is an example of what a blower door test looks like: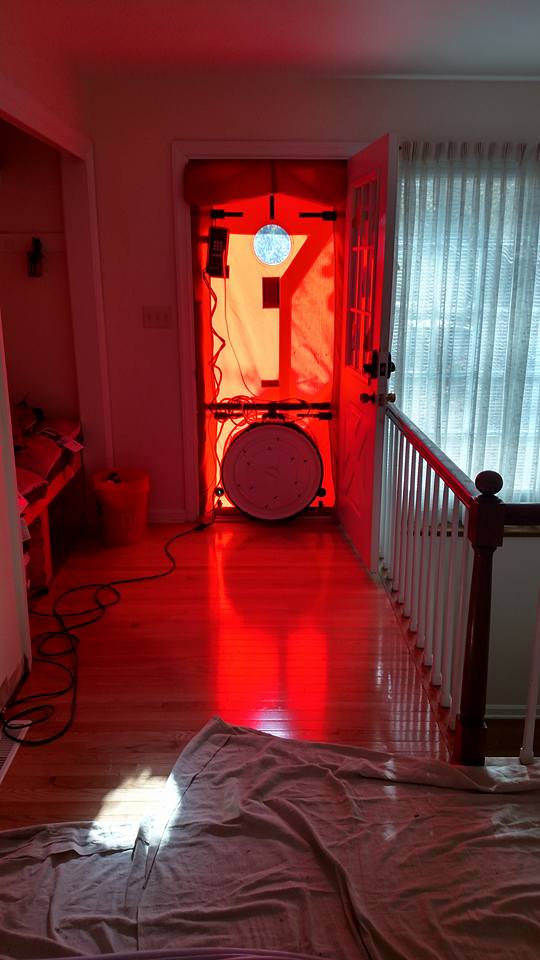 Comfort
Once we have checked off all safety and health issues, we are going to focus on comfort. We know from years of experience how to make your home extremely efficient, but if it is not comfortable, you will not be happy and will work to undo what we have done to get back to the comfort you desire. So, we make sure our plan for your home focuses on comfort and then energy efficiency to give you a plan of action your family can benefit from for years to come.
Efficiency
Finally, efficiency. The more efficient your home is, the more money you save. The more money you save, the more valuable your home is to you. The more you enjoy the comfort, savings, and increased value of your home the more friends, family, and neighbors you will refer to us. The more comfort, value, and savings for you directly translates into future business for us, so this really is a win-win situation.