A Pole Barn is a type of post-frame construction which uses large poles or posts buried in the ground to provide the key foundation. Pole Barns are engineered to combine efficiency and adaptability and they serve as a quick way to construct a sturdy, reliable structure on your property.
The term "Pole Barn" can be traced all the way back to the 1930's and the Great Depression. During that time, farmers decided to utilize the most cost-efficient materials they could find in order to build the barns that were necessary to keep their farms in business. The cheapest material they could find were old telephone poles, hence the name Pole Barns.

Don't Underestimate the Importance of Pole Barn Insulation
Lower Energy Bills:
A lack of or poor insulation is often the main culprit of high energy bills. Keeping outside air out of your pole barn and generated air in, is more energy efficient. This in turn, allows you to save money on your bills.
Keeps Critters, Birds and Bugs Outside:
Once the foam is sprayed into the wall, ceiling or floor cavities, it expands and fills all the available space. This helps prevent pests from entering. Additionally, animals are not attracted to spray foam; it's not something they chew on or eat.
Prevents Air From Entering or Escaping:
Insulation creates an air seal which helps maintain a constant temperature inside of your pole barn all year long.
Eliminates Future Problems:
Moisture, ice dams, rot, condensation and mold are a few examples of long-term issues that proper insulation can help you avoid.
Ultimately, You Feel More Comfortable In Your Pole Barn!
Let Cincinnati RetroFoam Insulate Your Pole Barn
We are the most trusted insulation company in the Tri-State and have been working on insulation in Cincinnati, Dayton, Northern Kentucky & South-East Indiana for many years. During this time, we have serviced thousands of pole barns, live stock barns, work shop barns, equipment barns, entertainment barns, barn homes and more, and helped residents achieve a more energy-efficient lifestyle.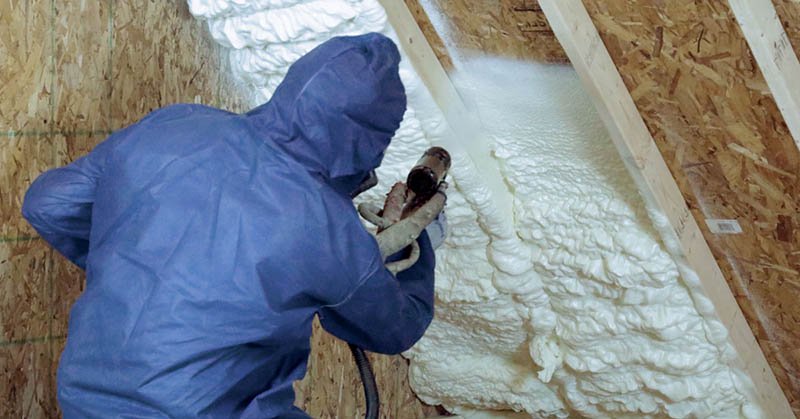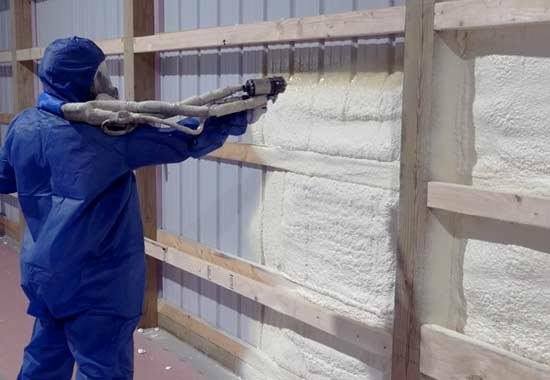 Our Step By Step Process
Scheduling Your Free Estimate – From the moment you contact Cincinnati RetroFoam, you will be speaking to a real person, not an automated machine. Our team of experts are here to answer all of your questions. They will schedule a time for one of our technicians to come see your barn and provide a free estimate.
Evaluating Your Needs – A Cincinnati RetroFoam technician will evaluate the work you're looking to have done. From there, they will provide their professional recommendations and calculate the right plan for your insulation needs.
Installation – Once you are ready to move forward with your project, our technicians usually take 1-3 days to fully install your new insulation. During the installation process, we treat your pole barn as if it were our own! Then upon completion of the job, our crew conducts a full clean up.
Follow Up – Cincinnati RetroFoam is here every step of the way during the insulation process to answer any questions that may arise as well as to help make the entire experience as effortless as possible. We will call you after your insulation is completed to make sure everything went as planned.
Agriculture Pole Barn
These pole barns are ideal for a farm, but they can be used any way you see fit. Some examples include equipment storage, horse barn, workshop, etc.
Residential Pole Barn
While residential pole barns can have some of the same uses as agricultural ones, they are not the same. Residential pole barns are usually detached garages, workshops, extra living space, or storage for vehicles. Lately, there has been a trend of residential pole barns being used as additional living quarters.
Commercial Pole Barn
Lastly, commercial pole barns are cost effective structures that service a variety of needs. They also help establish a professional look to any business or organization. These barns can be used as a warehouse, church, equipment storage, and we've even seen them turned into private airplane hangars.
Request A Free Quote Today