This page is filled with answers regarding the top home insulation questions we receive. At Cincinnati RetroFoam, our goal is to educate and inform prospective clients about the benefits of insulation as well as the types of insulation available. If you're having trouble finding the answers to your insulation questions, feel free to give us a call at 513-771-3626 or contact us online.
We are happy to help!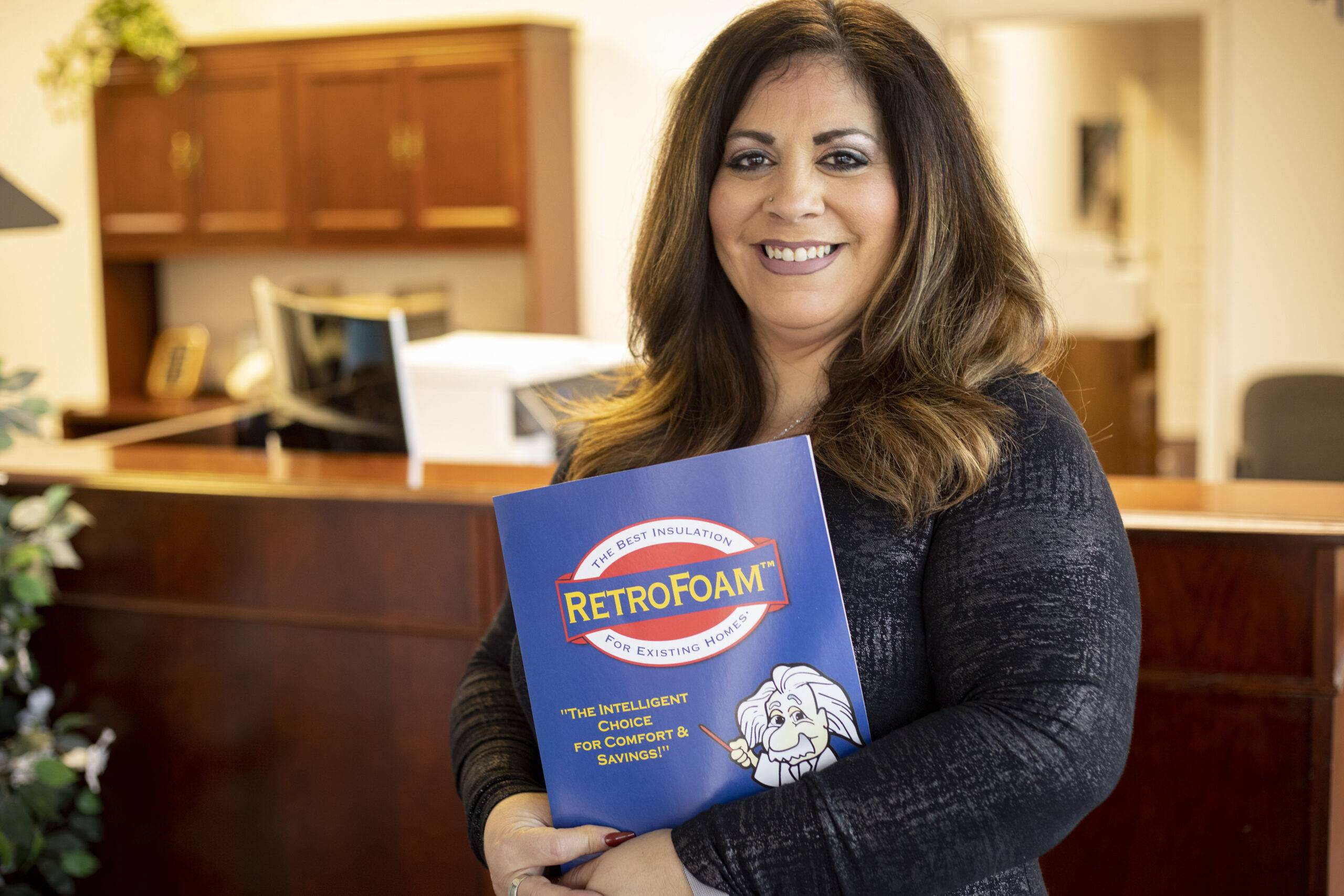 What Is insulation?
Insulation is material designed to fill the hard to reach spaces in your house and help ensure maximum home efficiency by reducing heat flow, sound transfer and improving the overall comfort and quality of your home.
What Is R-Value?
R-value is the rating system used to measure how well insulation can prevent the flow of heat into and out of your home. This testing is done in a conditioned space where there is no air flow.
Can I Be Home During Installation?
When installing our Spray Foam Insulation, you have to be out of your home for 24 hours and you cannot be present while spraying.
For all of our other insulations, not only is it safe for homeowners to be present with their children and pets, but the insulation can be installed from inside or outside of the house, making our process a lot less intrusive on your daily life.
How Long Does the Installation Process Take?
This is a great insulation question because it can differ between companies. With Cincinnati RetroFoam, in most cases, homes can be fully insulated in one day or less.
What Are the Benefits of Spray Foam Insulation?
Spray Foam has two distinct advantages over other types of insulation. The first advantage is that the R-13 of open cell spray foam out performs an R-30 of fiberglass or other transition insulation materials.
The second advantage that comes with spray foam insulation is its ability to completely seal out air leaks. Spray foam is applied wet and expands into thick foam that fits perfectly in hard to reach areas such as wall cavities, crevices, gaps and around piping and wiring.
What Parts of My Home Should I Insulate?
RetroFoam is perfect for insulating new homes as well as retrofitting older homes with more sufficient insulation. When working with Cincinnati RetroFoam you will be speaking with a technician who will address the specific needs of your house or project. However, insulation should really be installed everywhere:
Walls
Attics
Basements
Crawl Spaces
Rim Joists
Etc.
How Long Does Foam Insulation Last?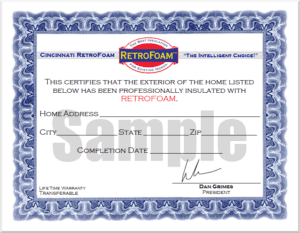 When properly applied, foam insulation will last for the entire life of your home. This is because unlike other insulation materials (cellulose, fiberglass, etc.), foam doesn't settle, deteriorate, move or sag and because of this, you don't have to go back and re-do spray foam insulation like you would with other materials.
Additionally, when you are insulated with Cincinnati RetroFoam, we provide you with the best warranty in the industry. All of the labor performed in the installation is covered by our warranty for the life of the home and we will perform labor at no charge to areas deemed to have been incorrectly serviced or installed as detailed in the original contract agreement.
Additional Benefits That Come with RetroFoam:
Boosts the resale value of your home.
Does not promote mold or mildew growth.
Facilitates better air quality.
Prohibits bugs, birds and critters.
Eliminates cold walls and drafts.
Pays for itself over time.
Overall, RetroFoam is the best home insulation solution! Whether you're tired of paying high energy bills or your current insulation is insufficient, Cincinnati RetroFoam can handle that and a plethora of other issues. We are the most trusted insulation company in the Tri-State and have proudly helped thousands of customers in Cincinnati, Dayton, Northern Kentucky and South-East Indiana achieve a more energy-efficient lifestyle. If you're having trouble finding the answers to your insulation questions, feel free to give us a call at 513-771-3626 or contact us online. We are happy to help!