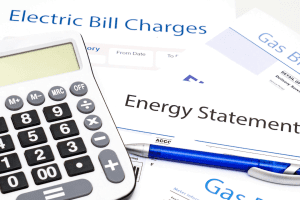 Visible improvements are all well and good, however unseen upgrades for energy efficiency are highly sought after on your home improvement list. One of the easiest and most practical improvements you can add is insulation. Many improvements add to the beauty or comfort of your home, but you may also be trying to think of ways to increase the value of your property. A number of comfort and energy problems are caused by inadequate or incorrect crawl space insulation. So, an insulation improvement can actually provide comfort and add value to your home. Here are a few insulation projects you may want to consider.
Insulation In The Basement
Whether you use your basement primarily for storage or as a recreational space, insulating this section of your home can yield significant financial benefits. According to the U.S. Department of Energy, insulating your basement walls can save up to $350 annually. Basement areas are also known to be a space of moisture intrusion because of no insulation at all. A large portion of heat loss comes from an uninsulated basement.
Insulation Of The Attic
Most likely, you don't think about the insulation in your attic. After all, it's dusty, itchy, and it's been there since your house was built. Maybe, you don't even have insulation in your attic. A poorly insulated attic can cost you more in energy bills. This is because attics have large surfaces where energy can escape. This makes your home feel drafty, and it can affect every room in your house. Insulating an attic will make your home feel more comfortable. You'll feel warmer in the winter and cooler in the summer. Plus, by replacing old insulation or installing new insulation in an unfinished attic you'll save money on cooling and heating bills in the long run.
Insulation Of The Walls
Insulation of your interior walls offers energy savings and sound-proofing benefits. While insulating exterior walls is standard procedure in residential construction, this is not always the case with the interior walls of a home. Newer homes are almost always built with insulated walls. But if you are living in a property built before the 1970's or 1980's, your walls may not be insulated. Building codes vary by state and did not start requiring a higher R-value until 1970. Heating and cooling is responsible for nearly half of the energy used in the average home. Interior wall insulation can help lower your energy bills. In winter, insulated walls will hold the heat in and prevent warmth from escaping. In summer, it will reduce the heat coming through the walls and retain the coolness inside the home.
Home improvements like insulation adds to your home value. It makes your home more comfortable and saves you money on your energy bill. All of this is an important factor when it is time to sell your home.
Contact Us(513-771-3626) for More Information -or- Get a Quote!
Injection Foam Insulation  |  Spray Foam Insulation  |  Blown-In Insulation
—
About Cincinnati RetroFoam
Cincinnati RetroFoam is an experienced insulation contractor providing injection foam, spray foam, and blown-in insulation services to the Cincinnati, Dayton, Northern Kentucky & South-East Indiana Areas. Cold Annoying Drafts? Outrageous Energy Bills? Improve Your Home with Insulation.
> Learn More