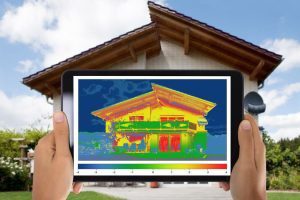 What types of insulation should I use in my home? Great question… The answer is, it depends. There are many different types of insulation to choose from, so first, you should ask yourself some questions.
Questions To Ask Yourself…
Are you looking to insulate your attic with spray foam or blown-in insulation?
Do you want to insulate your walls, floors, or underfloor?
Do you need to insulate a crawl space or insulate a basement?
Do you know what you really need to have insulated?
Many Times You Need a Combination of Insulation Types
We first need to identify the area of the home you want to address before we can really know what type of insulation is the best for your home. Cincinnati RetroFoam can perform a comprehensive inspection to first identify what insulation you need and where you need it in your home. We may recommend spray foam insulation in the crawlspace, but blown-in or spray foam insulation in the attic.
You Need an Inspection
You need a comprehensive inspection to determine which method of insulation is the appropriate option. Cincinnati RetroFoam has trained professionals who can help customers decide which method of insulation they believe will help accomplish the customer's insulation goals.
Contact Us (513-771-3626) for More Information -or- Get a Quote!
—
About Cincinnati RetroFoam
Cincinnati RetroFoam is an experienced insulation contractor providing injection foam, spray foam, and blown-in insulation services to the Cincinnati, Dayton, Northern Kentucky & South-East Indiana Areas. Cold Annoying Drafts? Outrageous Energy Bills? Improve Your Home with Insulation.
> Learn More