Is spray foam insulation a good insulation choice for your home? Maybe… It depends on what you are trying to insulate and what access you have. You have two best options for insulating your existing home…

Spray Foam
The first option is to remove the drywall, paneling or other interior materials to open up the wall cavity and then you can use spray foam to insulate those cavities.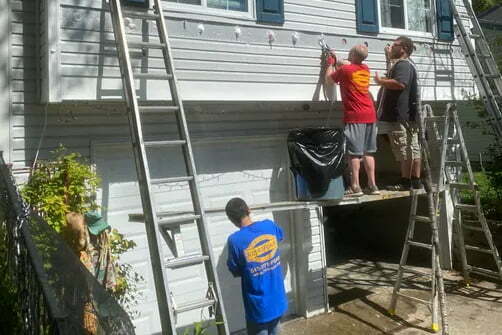 Injection Foam
The second option is injection foam. If you do not want to go through the expense and mess of removing and replacing the walls, then you will want to inject foam from the outside to fill those cavities.
Open Cavities vs. Closed Cavities
So spray foam insulation is for open cavities and injection wall foam insulation is for closed cavities. Typically, the injection foam option is much less expensive than removing walls and applying spray foam. However, if your walls are already exposed, spray foam insulation may be a good fit for your project.
Contact Us (513-771-3626) for More Information -or- Get a Quote!
—
About Cincinnati RetroFoam
Cincinnati RetroFoam is an experienced insulation contractor providing injection foam, spray foam, and blown-in insulation services to the Cincinnati, Dayton, Northern Kentucky & South-East Indiana Areas. Cold Annoying Drafts? Outrageous Energy Bills? Improve Your Home with Insulation.
> Learn More