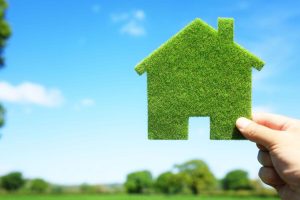 Spray foam expands so thoroughly that it fills every little space, preventing air movement and yielding better indoor air quality. Polyurethane foam eliminates air leakage. It seals gaps, cracks, and little holes in what is called the building envelope. What is considered a building envelope? A building envelope is everything that separates the internal building from the external environment, including the roof, doors, windows, floors, and walls. Good insulation in the walls, high-efficiency windows, and sufficiently sealed gaps increase the effectiveness of the envelope. It also helps improve energy efficiency and building durability. All of this makes for a safer, healthier, and more comfortable indoor environment for you and your family.
What Are The Three Main Factors That Determine Air Quality?
Outdoor air quality, air infiltration rates, and sources of emission of indoor pollutants are the major factors. Pollutants are stopped at the surface of the insulation, preventing them from entering your home, which allows everyone to enjoy a higher quality of indoor air. Indoor air pollution is a serious issue, and poor indoor air quality leads to poor health outcomes. With spray foam insulation, you and your family will have a respite from allergens.
Spray Foam's Impact On Indoor Air Quality
If your crawl spaces are improperly insulated, they are a feeding ground for mold. The air in your crawl space passing through the floors and into your home is affecting the air quality of your living space. As we know, this is problematic for people with respiratory difficulties. And it can make healthy people ill. Spray foam expands so thoroughly that essential food sources for mold are eliminated. This means better indoor air quality for everyone in your home.
Contact Us(513-771-3626) for More Information -or- Get a Quote!
Injection Foam Insulation  |  Spray Foam Insulation  |  Blown-In Insulation
—
About Cincinnati RetroFoam
Cincinnati RetroFoam is an experienced insulation contractor providing injection foam, spray foam, and blown-in insulation services to the Cincinnati, Dayton, Northern Kentucky & South-East Indiana Areas. Cold Annoying Drafts? Outrageous Energy Bills? Improve Your Home with Insulation.
> Learn More