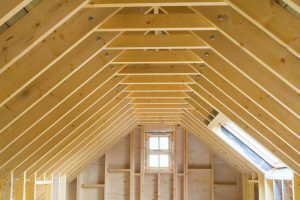 Torn between which is better? Wall insulation or attic insulation? The answer is, you should do both. The average home needs to be insulated high, middle, and low. All three areas are important. This means you need to have attic insulation, wall insulation, and basement or crawlspace insulation to produce the greatest level of comfort and energy.
The Costs of Wall vs. Attic Insulation
Keep in mind that insulation projects, if done properly, PAY for themselves over time. So, they do not cost more, but the price will be higher to get them both done as opposed to just one. Ask your professional insulation contractor if they will give you a volume discount to insulate the attic and the walls at the same time.
If You Must Choose Between One or The Other
If you must absolutely choose between attic insulation, wall insulation, or crawl space insulation, however, you usually will treat any structure from the top to the bottom, in that order because heat rises and the heating costs generally are more than the cooling costs.
You May Have No Insulation in Your Walls If Your Home Is Older
If your home was built prior to 1979, there is a good chance you may have nothing in your walls. 35% of your home's energy loss is through your walls.
Contact Us (513-771-3626) for More Information -or- Get a Quote!
—
About Cincinnati RetroFoam
Cincinnati RetroFoam is an experienced insulation contractor providing injection foam, spray foam, and blown-in insulation services to the Cincinnati, Dayton, Northern Kentucky & South-East Indiana Areas. Cold Annoying Drafts? Outrageous Energy Bills? Improve Your Home with Insulation.
> Learn More