Are you considering spray foam insulation for your home? Choosing the right contractor is crucial to ensure proper installation and maximize the benefits of this energy-efficient insulation. By the end of this guide, you will be equipped with the knowledge to make an informed decision and select the right spray foam insulation contractor for your needs.
What Is Spray Foam Insulation
Before diving into how to select the right contractor, it helps to understand what exactly spray foam insulation is.
Spray foam refers to polyurethane-based foam insulation that is spray-applied by professional installers as a liquid and then rapidly expands to fill cracks, gaps, and cavities. As it cures, it forms a solid yet flexible foam insulation material.
The Importance of Spray Foam Insulation
There are several key benefits that make spray foam insulation a top choice for both new construction and renovation projects:
Excellent thermal insulator – Foam provides 3-4 times the R-value per inch compared to fiberglass batts.
Air sealing – Foam expands to seal off air leaks that waste conditioned air.
Fills gaps – Foam conforms to fill any shape cavity thoroughly.
Versatile – Can insulate walls, attics, floors, and odd angles.
Moisture resistance with closed-cell foam.
Noise reduction by damping sounds.
Long lasting and durable for decades.
Properly installed spray foam is not just an energy saver but also helps with moisture management, noise control, and comfort when insulating buildings.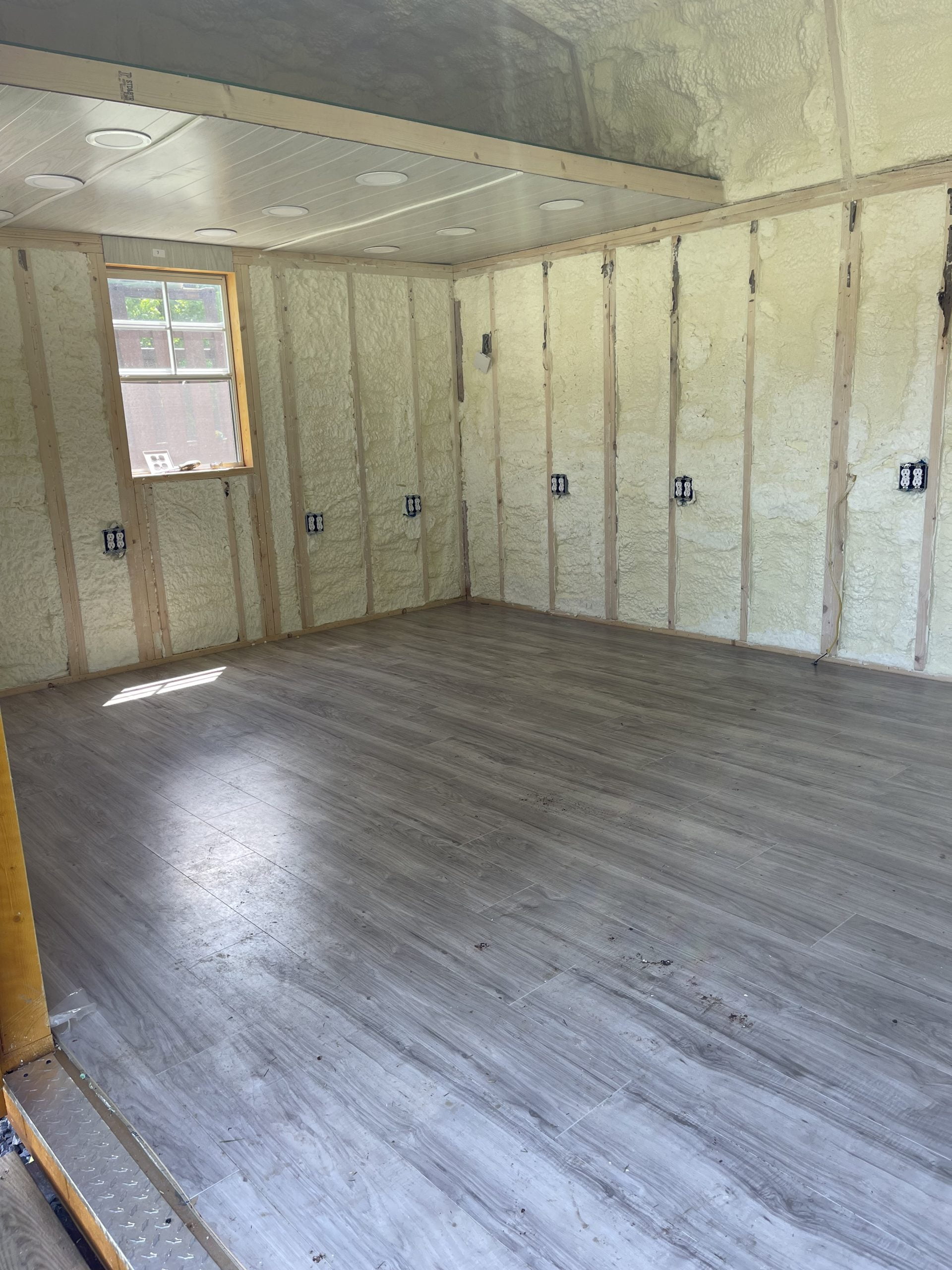 Types of Spray Foam Insulation
The two main types of spray foam used are open-cell and closed-cell foam:
Open-cell foam has a spongy texture with small air pockets. It insulates moderately and conforms well to spaces.
Closed-cell foam is more rigid and dense. It provides superior insulation and moisture resistance.
Contractors determine which type to use based on the specific needs of the project.
What Spray Foam Contractors Do
Professional spray foam insulation contractors have the equipment, expertise, and training to properly install foam insulation.
Why Professional Contractors Are Needed
Spray foam insulation requires specialized equipment and skills. Professional installers have the necessary credentials, including:
Proper spray foam rigs with hoses, tanks, and nozzles engineered specifically for foam application.
In-depth knowledge of optimal spraying techniques and patterns.
Training on correctly mixing and heating the foam chemical components.
Safety protocols for handling the chemicals and wearing personal protective equipment.
Certification from manufacturers on approved installation methods that qualify for product warranties.
Homeowners simply do not have the tools, experience, or protective gear to install spray foam correctly and safely on their own.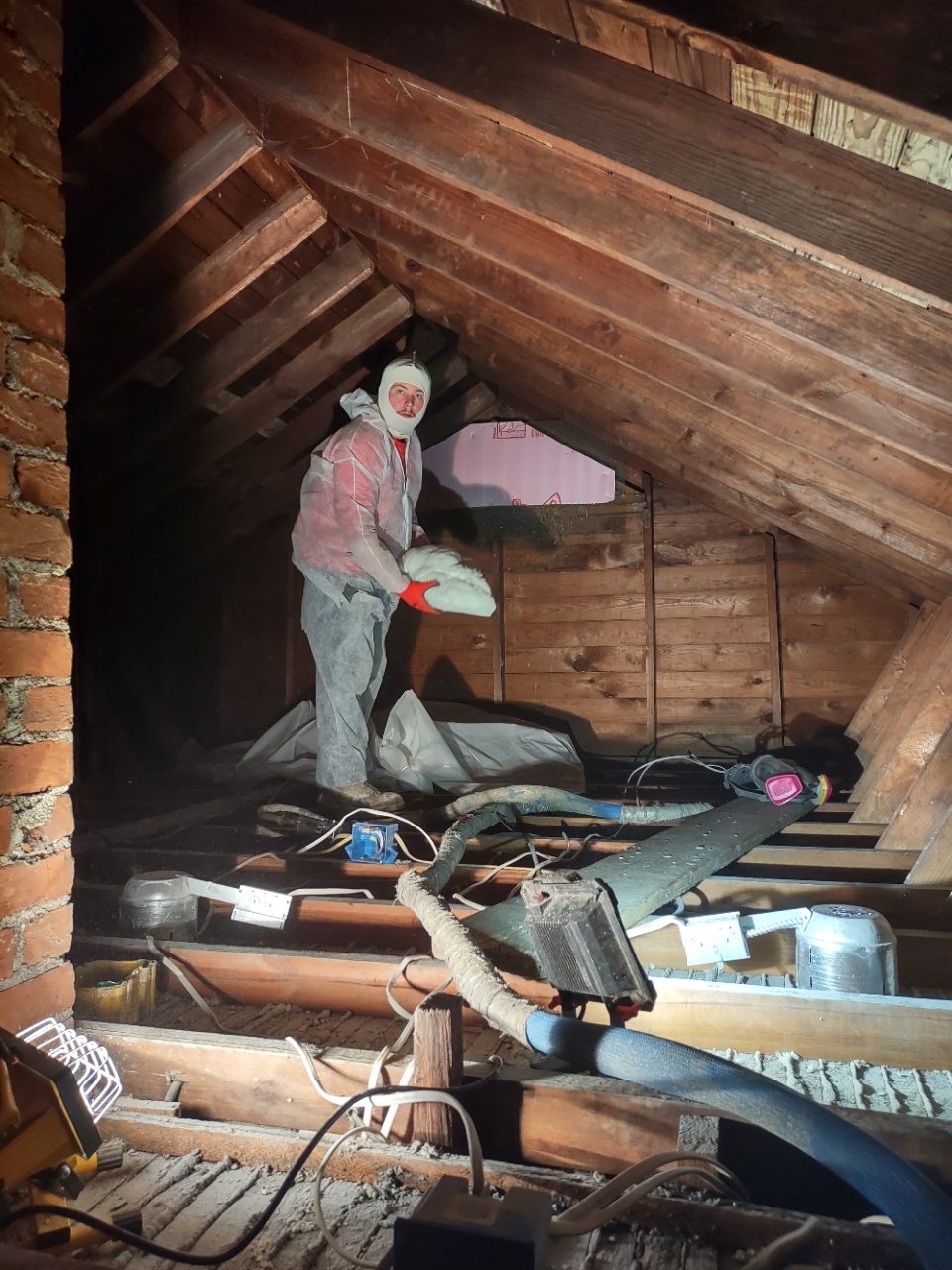 The Process of Spray Foam Insulation Installation
When a spray foam insulation project is conducted by professional contractors, it follows a standardized process:
Equipment Used by Contractors
The installation process requires specialized spray foam equipment including:
An applicator rig with hoses, nozzles, and either tanked components or connected drum sets.
An air compressor to power and regulate the system to the ideal pressure for the foam application.
Moisture meters and thermal imaging cameras to evaluate existing conditions within the areas to be insulated.
Personal protective equipment like respirators, goggles, gloves, and body suits.
Proper PPE ensures the crew's safety when working with the chemical components. The applicator rig must also be well-maintained with proper settings to spray the foam correctly.
Safety Measures During Installation
Qualified contractors implement robust safety protocols during spray foam application:
The entire work area is isolated with signs, barriers, and ventilation.
No ignition sources are allowed, as the curing foam chemicals can be flammable prior to drying.
The crew wears full protective gear at all times when spraying or working near the foam insulation.
Signs and barriers restrict access to the work zones until all foam gases have fully dissipated.
Negative air machines and exhaust fans circulate fresh air through the structure which remains ventilated for at least 24 hours post-installation.
Emergency protocols and safety equipment are in place in the event of any issues with chemical exposure.
Reputable contractors make safety the top priority on insulation jobs for both their crew and client's home. They only use commercial-grade spray foam materials from reputable manufacturers as well.
Step-by-Step Application Process
The typical spray foam insulation process goes as follows:
The work areas are prepared by clearing any obstructions or belongings and installing protective coverings.
The applicator rig is set up and connected to the air compressor. The foam chemical tanks are filled and connected.
All spray equipment settings are calibrated – temperature, pressure, mix ratio, etc.
The crew wears full protective gear – respirators, goggles, gloves, suits.
Ventilation systems are activated and airflow in the workspace is monitored.
Spray application begins using the proper techniques to completely fill each cavity as the foam expands.
The installed foam is allowed to fully cure, which happens rapidly.
Excess overspray is neatly trimmed off and any needed patches are installed.
The space remains ventilated for a full day during the off-gassing period.
The spray gear is properly broken down and cleaned after completion.
When done right by trained professionals, it is an intricate process engineered for safety and ideal foam application results.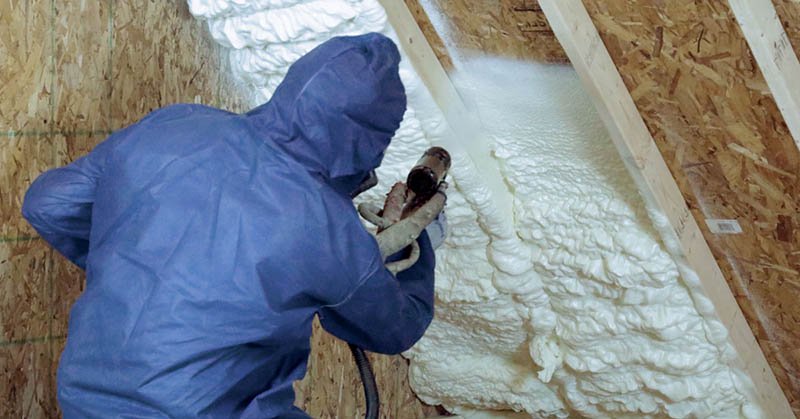 Essential Factors to Consider When Hiring a Spray Foam Contractor
Hiring the right contractor for your spray foam insulation project is crucial. Here are the most important factors to evaluate:
Experience and Expertise
Years in business specializing specifically in spray foam insulation application. Look for at least 5-10 years of experience in the field.
An extensive project portfolio showcasing photos of past insulation jobs. Ask for examples similar to yours.
Strong technical knowledge of optimal spray techniques, patterns, troubleshooting issues, and installation methods. They should be able to explain the process in detail.
Completion of manufacturer certification training courses on properly installing their spray foam products. This qualifies installers for warranties.
Insurance and Worker's Compensation
General liability insurance coverage protects you legally in the event of any job issues or accidents.
Bonding to cover losses if the contractor fails to complete work or meet obligations.
Worker's compensation insurance protects employees and covers medical care if injured.
Damage insurance to cover repairs if there are problems with the installation.
Reputable contractors will gladly provide documentation of all their credentials, training certificates, and insurance coverages.
References and Reputation
Ask for references from at least 5 recent clients and follow up to ask about their experience.
Read through online reviews on multiple sites to verify a strong reputation.
Check for complaints registered with the Better Business Bureau.
Look for testimonials and signs of community involvement.
The contractor's reputation and the experiences of past clients say a lot about the quality you can expect.
Conclusion: Hire a Trained Professional for Spray Foam Insulation
When you take the time to thoroughly vet contractors' expertise, certifications, insurance coverage, and references, you can hire with confidence knowing your spray foam insulation project will be completed correctly by true professionals. Don't just default to the lowest bid – the extra investment could save you thousands down the road in repairs if the work is shoddy. With something as technical as spray foam insulation, it pays to do your due diligence and get quotes from the most qualified teams.
Trust Cincinnati RetroFoam for Spray Foam Insulation
When it comes to spray foam insulation services in Cincinnati homes and buildings, there's one company you can trust – Cincinnati RetroFoam.
As a local company rooted right here in Cincinnati, RetroFoam understands our climate, older housing stock, and the benefits spray foam can offer. We offer top-quality open and closed-cell foam solutions to match your project. This leads to optimal energy efficiency and comfort improvements.
From start to finish, you can rely on our team of seasoned professionals to implement spray foam insulation right. We take care of assessing your existing insulation and determining ideal application points.
If you're looking to upgrade your home's insulation with spray foam, look no further than the experts at Cincinnati RetroFoam. Our tailored solutions, outstanding service, and results you can count on make us the smart choice for spray foam insulation in Cincinnati.
FAQs
How long does spray foam insulation last?
Correctly installed spray foam insulation should last over 50 years without issue. The rigid material does not degrade or settle over time.
What is the R-value of spray foam insulation?
Closed-cell spray foam insulation has an R-value of around R-6 to R-7 per inch. This makes it highly efficient – installing 3 inches yields R-18 to R-21 insulation value.
Can you do spray foam insulation yourself?
It is not recommended for homeowners to install spray foam insulation themselves. The specialized equipment and safety gear, as well as the technical knowledge required, make hiring a professional insulation contractor the best option.