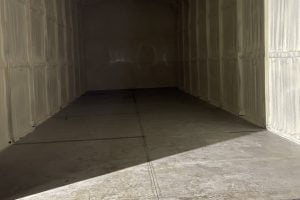 Spray foam insulation is a liquid foam that expands when sprayed and sets into an insulating layer. It is one of the most effective insulation materials available on the market today. It quickly became the preferred choice for consumers in America as it not only acts as an effective insulator but it also can prevent air leakage. With a major increase in the cost of living in the last year, the price of energy has continued to rise. As a result, people are looking for more ways to save money. Quality insulation that can keep your structure warm without costing you a fortune is appealing to many homeowners. Because spray foam insulation is versatile, it can be used to insulate your roof, attic, walls, and floors.
Make Your Home Better Than Ever
How our home performs matters. You can increase the overall performance of your home simply by choosing to have spray foam insulation installed. These foams were designed to protect your home from several different threats like flooding, mold, and moisture retention. Damage that comes from excessive moisture in a home may leave you left with a hefty repair bill. By choosing spray foam insulation for your home, you can increase its overall resale value. So, if you are planning to stay in your home for several years, spray foam insulations are definitely worth the investment. In addition, spray foam insulation serves as a sound barrier used to minimize or prevent sounds from both inside and outside the home from becoming a nuisance. If your home has a bunch of air leaks, spray foam insulation might be the right choice for your home.
R-Value Of Spray Foam & Types Of Expanding Foam
There are two types of expanding foams: open-cell expansion foam and closed-cell expansion foam. What is 'R-Value?' R-Value means resistance to heat flow; the greater the R-Value, the higher the insulating power. Low-density spray foams (open-cell) have an R-value of R-3.5 – 4.0 per inch. High-density sprays (closed-cell) have an R-value that can be as high as 7 per inch.
Reducing Energy Consumption 
Installing a spray foam can help dramatically reduce your energy bills. There will no longer be the need to constantly run your HVAC system because of the improved temperature of the inside of your home.
8 Reasons To Choose Spray Foam Insulation
Sealants: Spray foam was developed to block all sorts of things from entering the tiniest holes and cracks within our walls. This powerful foam has an exceptional resistance capacity, and it is becoming an incredibly popular form of thermal insulation on the market.
Energy Efficient:  Spray foam insulation helps to increase the efficiency of your home which will reduce your energy use and save you money. When you choose a spray foam, you will not need additional heaters or fans to make your home feel comfortable in the various seasonal temperatures.
Prevents Moisture: Air isn't the only thing that will seep through the cracks in your home. Moisture can also make its way into your home through holes and cracks when they haven't been properly sealed. Spray foam has proven to be very effective.
Green Product: Spray foam was designed to be environmentally friendly as it reduces energy consumption and improves environmental conditions. You can use spray foam in your home, business, garage, or anywhere without worrying about the impact it will have on the environment.
Long-lasting: Spray foam insulators are meant to last as the average lifespan of these foams is 20+ years! Amazing, huh? You won't have to worry about maintenance or repairing insulation for many years.
Sound Deadening : When you are insulating your floors, roofs, windows, doors, crawl space or basement with spray foam insulators you will be pleased to know that they offer sound deadening capabilities. Spray foam insulators are made of fluffy, porous materials that are dense, thick, and heavy to help keep all kinds of noises from passing through. So, if you are trying to find an insulator that will not only help balance your home's temperature but also serve to dampen the sound, spray foam is exactly what you need.
Interstitial Condensation:  Insulation will reduce interstitial condensation. When the required insulation is installed, be sure that there are no signs of settlement or infiltration of moisture. Condensation build-up can lead to a variety of problems and weaken your home or other structure, so it is essential that you make the time to look for any signs of trouble including frost damage and mold growth.Spray foam is the ideal insulator when it comes to reducing interstitial condensation as it is sure to fill every gap and void.
Additional benefits of spray foam insulation include:
Reduces your energy use by 30-50% annually
Minimizes moisture and air infiltration while balancing your room temperature
You will not need to use your HVAC
It offers stable U-Value and R-Value
Spray foam insulation is one of the best insulations on the market today
Spray foam is inexpensive and affordable, making it an option for anyone
Let's Recap! 
Expanding spray foam insulation offers many advantages over its cellulose and fiberglass competitors. Using spray foam to insulate your entire home will seal off all air infiltration by sealing any voids throughout the area. This helps to create a thermal envelope within your home and helps you reduce your energy costs as you won't need to use your HVAC as often.
Pros 
Decreases air infiltration
Energy saving (30-50% annually)
Provides a more consistent temperature
Minimizes dust and pollen infiltration
Improves structural integrity
Offers acoustic performance
Decreases your chance of ice damage
Highest performing insulation
Stable R-value
Permanent & will not sag over time
Disadvantages
Higher initial cost
You should not do-it-yourself
Installation takes longer and you will need to hire someone
Installation is messier as it is not in sheets
Contact Us (513-771-3626) for More Information -or- Get a Quote!
—
About Cincinnati RetroFoam
Cincinnati RetroFoam is an experienced insulation contractor providing injection foam, spray foam, and blown-in insulation services to the Cincinnati, Dayton, Northern Kentucky & South-East Indiana Areas. Cold Annoying Drafts? Outrageous Energy Bills? Improve Your Home with Insulation.
> Learn More