Injection Foam Insulation
About Injection Foam Insulation
RetroFoam injection foam insulation is the best solution out there to help stop the energy loss through your walls with effective wall insulation. If your home does have insulation in the walls and you are still experiencing insulation issues, then there is a good possibility that it is the original fiberglass or cellulose insulation from when your home was built.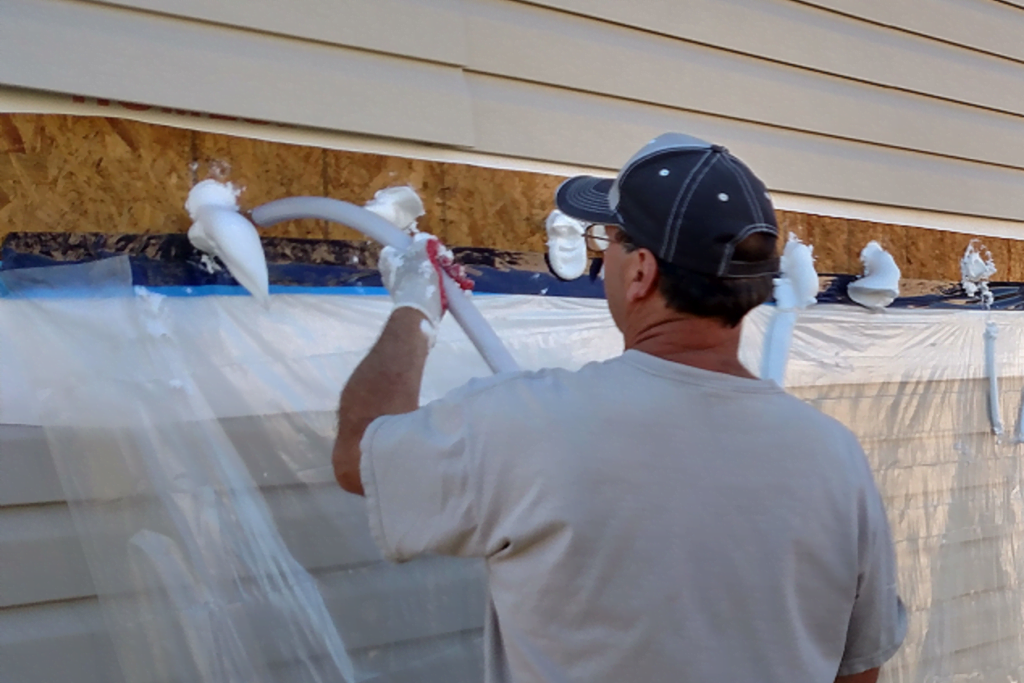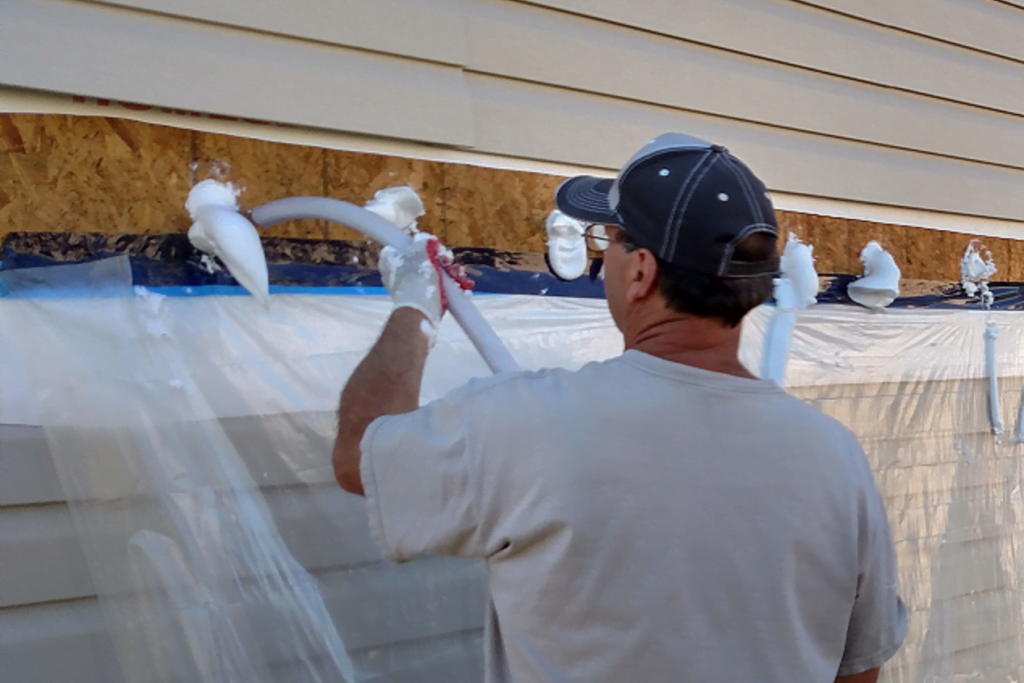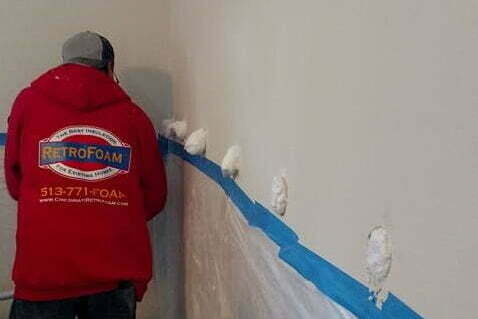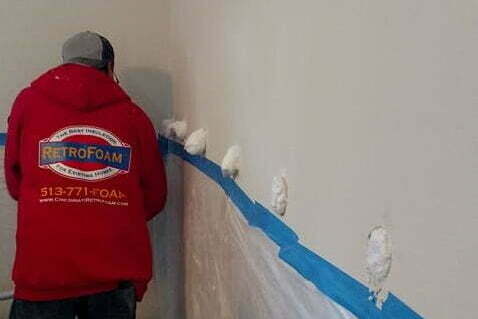 Benefits of Injection Foam Insulation
Prevents air and moisture from entering your home
Lowers energy bills
Prevents ice dams
Prevents critters and bugs from getting inside
Increases your comfort
What Kind Of Wall Insulation is in Your Home?
If your home was built prior to 1979, there is a good chance you may have nothing in your walls. Thirty-five percent of your home's energy loss is through your walls.
Our premium foam can be installed from the outside or from the inside of the home. So whether you need to insulate the whole house or just one wall, we can help. One of our trained professionals can come out and help you to determine the best solution for your home.
Injection Foam Pays for Itself in
Energy Savings & Higher Home Value!
Many home improvement projects have a cost vs. value proposition. Some say a new kitchen or bathroom may increase the value of a home, but did you know that proper home insulation pays for itself in two ways?
As soon as a home goes from under insulated to properly air sealed and insulated, you begin to see energy savings that very day. Over the long term, due to the reduced energy costs alone, RetroFoam insulation pays for itself.
Home insulation pays for itself is by increasing of the value of the home. If you have two identical homes for sale side by side and one uses $1,200 less per year in energy consumption because it is properly air sealed and insulated, it is more valuable than the house next door.
Injection Foam Insulation Benefits
We know that injection foam insulation works, but what are some benefits?
Improve Air Quality
Injection insulation helps improve air quality by sealing gaps and cracks in the building envelope, preventing the entry of outdoor pollutants, allergens, and moisture, and reducing the risk of indoor air pollution.
Quick Installation Process
The installation process for injection foam is efficient and quick, saving time and reducing disruption during the insulation process.
Lower Energy Bills
Injection foam insulation can lead to lower energy bills by providing an airtight seal that prevents conditioned air from escaping, thus reducing the amount of energy needed to heat or cool a building.
Noise Reduction
Injection foam insulation provides the added benefit of noise reduction, creating a quieter and more peaceful indoor environment by blocking out external sounds.
Injection Foam Insulation Is Quick And Non Invasive
Injection foam insulation is a highly efficient and time-saving method that offers numerous benefits. One of its key advantages is that it is a quick process, allowing for rapid installation in residential and commercial buildings. Unlike other insulation methods that often require extensive construction work and disruption, injection foam insulation is highly non-invasive. It can be easily injected into wall cavities, reducing the need for extensive wall opening or removal of existing materials. This non-invasive nature ensures that there is minimal disruption to daily activities and occupants of the building, making it an ideal choice for retrofitting or renovating structures. Additionally, injection foam insulation can fill in even the smallest cracks and crevices, ensuring a tight and seamless thermal barrier without the need for major construction work.
Is spray foam insulation a good insulation choice for your home? Maybe… It depends on what you are trying to insulate and what access you [...]
Types of Insulation We Install
Whether your project is an existing home, new construction, pole barn, or commercial property… we offer the best insulation options to meet your needs.