About Spray Foam Insulation
If you have exposed walls or want foam insulation for your attic, then spray foam insulation is the best option for you. Spray foam is a two-part component foam and comes as either a closed-cell or open-cell product. It mixes at the nozzle, but when it comes out, it sprays out at a much higher velocity and then expands rapidly as it adheres to whatever surface it is sprayed onto. Spray foam is good for applications where we are treating the joist ends of a basement, a crawl space ceiling, or exposed walls. Spray foam cannot be sprayed into closed wall cavities, it expands too fast and is too thick to be applied inside a closed cavity.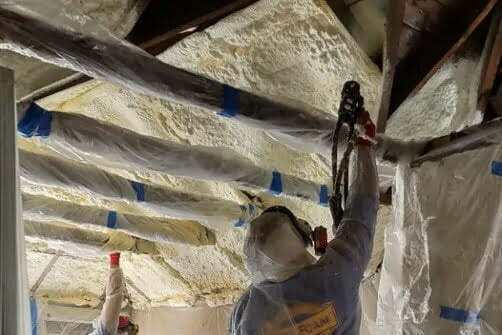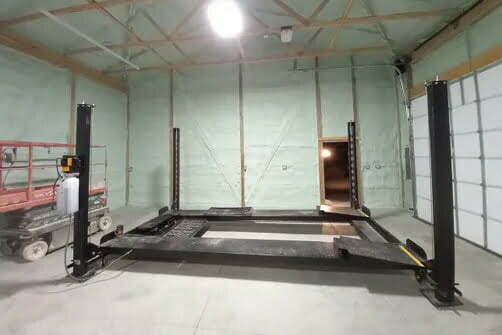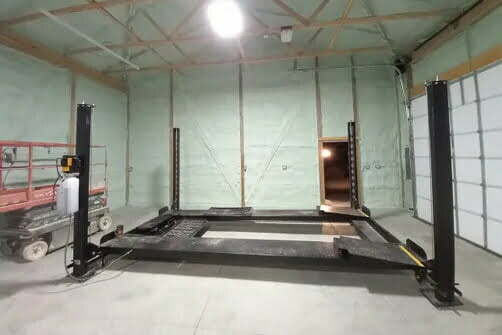 Spray Foam Insulation for the Attic
Yes, RetroFoam is the most amazing product on the face of the earth for insulating your walls, but what about your attic?
The attic and the walls need to work together. If you have one done without the other, you are only winning half the battle. When we meet with you to take a look at your home, we are going to take a good look at the attic and make recommendations to ensure the attic plane is properly air-sealed with foam. We will make sure it is vented properly, soffits are baffled, and the attic access hatch is properly insulated.
All penetrations between the conditioned space and the attic must be sealed for your insulation to work properly. We will give you a tremendous discount to treat your walls and attic at the same time because it saves us money to do both while our crew is on-site and we will pass those savings along to you. Call us or click the "Request A Free Quote" button above to schedule an appointment to receive a free inspection and quote.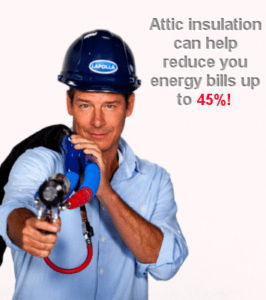 Like blood from a wound, your building could be leaking heat. When you turn the dial on your thermostat, you probably do not want your [...]
Spray foam expands so thoroughly that it fills every little space, preventing air movement and yielding better indoor air quality. Polyurethane foam eliminates air leakage. [...]
When building an office or home, you look at all the available insulation options. You have likely seen the option of spray foam and wondered [...]
Types of Insulation We Install
Whether your project is an existing home, new construction, pole barn, or commercial property… we offer the best insulation options to meet your needs.